Leather vs. Fabric – Which Sofa Suits You Best!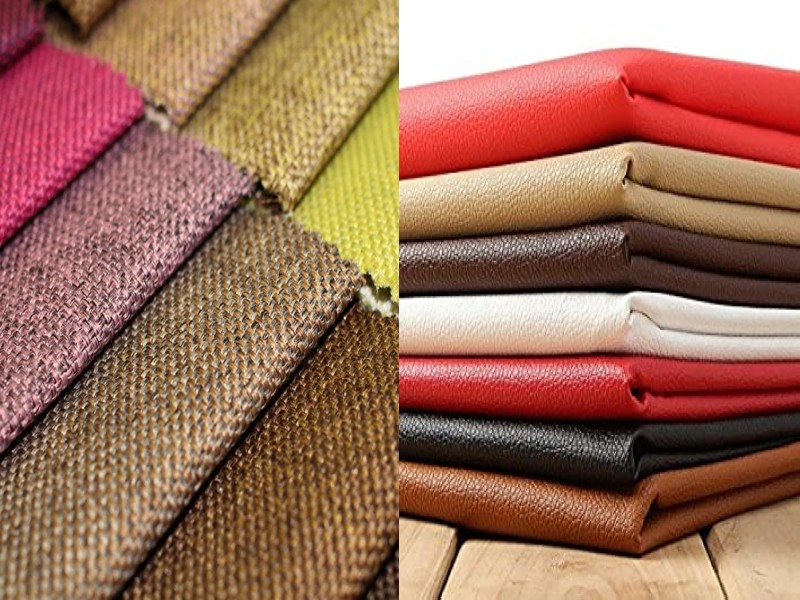 You have finished the repair and are going to furnish your home with new furniture, or do you just want to change the style and change the old furniture? In both cases, you give great importance to the choice of a sofa.
This is the main piece of furniture in any living room. It plays a decorative role in the interior decoration of the room and performs many functions. It sets the tone of your mood when you get home from work when you meet guests or just watch a new movie with the whole family on a day off.
By deciding on the shape of your sofa, having an idea of where to place it in the room, finding out exactly what its base is made of, plus receiving all the information about the filler, you can proceed to the final stage of the choice of upholstery.
In the market of this furniture group, you can face a huge variety of finishing materials. Due to this, it becomes difficult to figure out and make the right choice. In this article, we will consider the features and main characteristics of such upholstery materials as fabric and leather.
Advantages of Leather
Strength and Durability
Attractiveness
Environmental Friendliness and Comfort
Discomfort Associated with Leather Material
Advantages of Fabric
Ease Care
Large Selection
Environmental Friendliness and Comfort
Acceptable Prices
Discomfort Associated with Fabric Material
Short Service Life
Burnout Color
Low Degree of Practicality
Leather Material
A leather sofa is still considered as a sign of status and prestige. The pieces of furniture covered with genuine leather can emphasize the status of the room. Leather sofas are a good element for the interior, combining classical rigor and modern elegance. In addition, the sofas of this material provide a beautiful appearance and high performance.
The leather used for the sofas is made of special tanning technology. This makes the material quite practical even without the use of covers. It has the availability to provide instant relaxation and comfort.
Advantages of Leather
Strength and Durability
Leather is the most wear-resistant material used in furniture manufacturing. When buying upholstered furniture of this material, make sure the material of leather is thicker. Because the thicker the material, the longer will its life. It can last for more than a year and will also give solidity to the appearance of such furniture.
Attractiveness
Leather furniture in itself is already an excellent element in the decor of any interior that does not require additional bedspreads. Modern technologies make it possible to apply various original prints to the leather upholstery, which makes this piece of furniture a truly unique element. It provides a certain gloss to the interior of the room where it is located. Products upholstered with such material can look very stylish and be the subject of pride of the owner.
Environmental Friendliness and Comfort
Genuine leather perfectly passes air, which increases the breathability of the leather upholstery as a whole. This breathable material is beneficial when it comes in contact with the body. It also maintains the temperature, which is more comfortable for everyone.
Discomfort Associated with Leather Material
There are a number of negative aspects related to the leather sofa cover material.
Constant Care
Upholstery made of genuine leather requires constant care by specialized means to maintain its qualities in good condition and extend the period of use. Professional cleaning of a leather sofa can be considered from any cleaning company. It requires the use of special and expensive products to maintain an attractive appearance and prevent deformation. In addition, you should regularly monitor the optimal level of humidity in the room where the leather sofa is located.
High Price
Unfortunately, leather has a high price that often prompts people to purchase fabric upholstered sofas. Genuine leather is an expensive material, and upholstery from it increases the cost of upholstered furniture several times.
Fabric Material
Modern furniture stores and lounges provide a wide range of fabric sofas. They differ in texture, colors and degree of softness. A variety of fabrics for sofa upholstery will surprise you with micro-velour, flock, suede, jacquard, chenille, and more material.
Advantages of Fabric
Ease Care
In most cases, a brush with soft bristles and a simple soap solution is enough to care for the upholstery. Moreover, you can also use a vacuum cleaner for cleaning the sofa at home. A great option is to place a removable cover on the sofa. It is also possible to remove dirt in the washing machine if the sofa covers are equipped with a zipper and are removable. You can also use the dry cleaning method. All these cleaning options do not harm the fabric, its color and texture.
Large Selection
A huge variety of colors, patterns, textures of fabric upholstery for every taste. For any design, you can choose the appropriate upholstered furniture. The jacquard is considered the most durable and looks very presentable, but its cost is also the highest. Modern production technologies allow us to produce a large number of fabrics of various quality and colors that mimic complex and expensive materials. So, customers with different taste preferences will be able to choose exactly the material that will fully satisfy them. The cotton and linen is also a great solution if the sofa is used as a berth.
Environmental Friendliness and Comfort
Natural fabrics have good breathability with 50%. This is because of the weaving of filament fibers. This is pleasant for the body, health, and overall well-being.
Acceptable Prices
Undoubtedly, the price range of fabric materials varies. But, in comparison with leather, this type of upholstery has a much more affordable cost.
Discomfort Associated with Fabric Material
Despite a large number of obvious advantages of this type of upholstery, it also has a number of disadvantages:
Short Service Life
Even very careful use and regular care will not save the fabric-covered sofa from losing its original appearance. After five years, the fabric begins to wear out and roll-up.
Burnout Color
With constant exposure to sunlight penetrating through the window, some fabrics fade quite quickly and lose their original color. Velvet and chenille are especially susceptible to this.
Low Degree of Practicality
Upholstered sofas are more prone to stains and dirt on its surface due to poor water repellent properties.
Was this article helpful?
195
Posted by:
👨 Ann N. Bradford